First팀 뉴스
1
Pique: This City team is different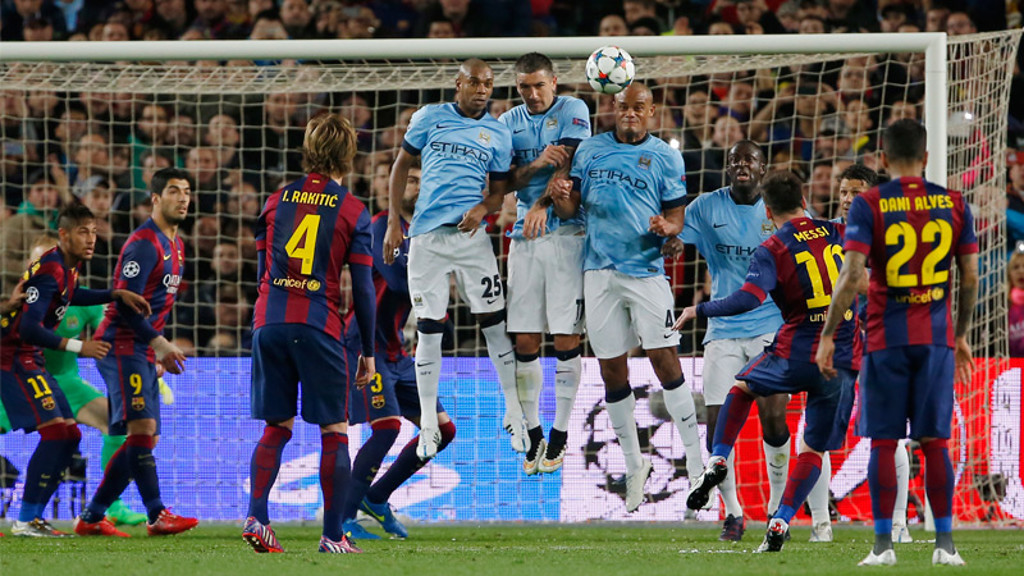 JUMP TO IT: City in action against Barcelona in 2014
Centre-back Gerard Pique admits Barcelona are preparing for a taste of their own footballing medicine against City on Wednesday.
The Catalan giants have a 100% record against City in four Champions League games - but Pique thinks the arrival of ex-Barca boss Pep Guardiola changes the game.
The 29-year-old defender said: "Manchester City are a different team from last year and all the years they came here with (Manuel) Pellegrini.
"Their style of play is different, they pressure a lot, very high, they try to have the ball and create chances.
"I think they play more or less the same style as us. Pep Guardiola was here a lot of years."
Barca v City: Open training report
Pique added on the City boss: "Guardiola had an effect on us all. There was a before and an after. He changed the history of this club."
Four-times Ballon d'Or winner Lionel Messi has been a constant menace to City in past meetings and his goalscoring return to fitness at the weekend means he is likely to be so again.
Pique reflected: "He is the best in the world, no doubt, and he gives us a lot no matter if he's 100 or 10 per cent. He is so different and so good, just his presence in the pitch means a lot."
Watch City prepare for Barca below
For supporters travelling to Barcelona, information for this match is available here.